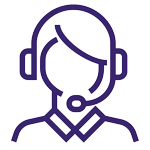 Admission section
Patient admission in less than ten seconds

Prevent duplicate patient registration

Access to the patient file in the shortest time
Determining the type of patient booklet

Ability to print from the version

Ability to delete old files

Specify the date and time of admission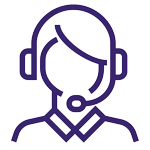 Scheduling section
Ability to search on time

Display patient waiting list

Print patient appointment receipts
Send fast SMS via appointment system

Send fast SMS via appointment system

Send fast SMS via appointment system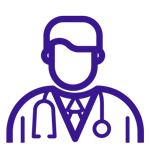 Visit section
Possibility of visiting the patient through an optical pen

Ability to record a doctor's diagnosis before performing services

Ability to print the copy on the insurance booklet
Use the ready-made list for faster action

Possibility of forming profiles for routine drugs

View today's appointments on the doctor's monitor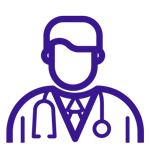 Reports section
Preparation of various statistical reports

Ability to control the number of prints of each report

Display work year information

Ability to report based on scheduling system
Provide financial and diagnostic reports to the physician

Ability to define report input parameters

Ability to export information to different software

Documentation module
ثبت عکس مراجعه کننده داخل پرونده از طریق اسکنر یا انتخاب از سیستم

Chart module
امکان گزارش گیری به صورت نمودار از آیتم های قد و وزن و دریافتی و …
Phonebook module
افزودن شماره های مورد نیاز داخل نرم افزار
Echocardiography module
ویژه متخصصین قلب و عروق که میتوانند اطلاعات اکوی بیمار را ثبت و در صورت نیاز پرینت کنند.

Checklist module
افزودن عناوین آزمایشات به همراه مقادیر آنها

Form Builder Module
افزودن فایل word , pdf برای هر پرونده

Visit section module
پزشک در بخش ویزیت میتواند اطلاعات سلامت بیمار از سوابق بیماری , داروهای مصرفی , شکایت اصلی بیمار و … را در پرونده بیمار ذخیره کند .
Growth curve module
نمایش قد و وزن بر روی منحنی و مقایسه آن
Head curve module

Optical pen module
استفاده از دستگاه قلم نوری و ثبت شرح حال داخل پرونده مراجعه کننده با قابلیت پرینت

Reports module
گزارش گیری مالی , وقت دهی , خروجی اکسل , بیمه و … بر اساس تایم انتخاب شده و به تفکیک پزشک و سرویس

SMS module
ارسال پیامک به اشخاص جهت یادآوری وقت دهی , تعطیلی مطب ، تبریک عید و ….
This is a software to manage medical records and health file of patient(Electronic medicalrecords or EMR). It allows users to create customized medical record formats includingtexts,drawings, pictures and others. this software support english, arabic and persian. alsohad online and offline mode.
Features
Visit page
Pen stylus page
Admission
Archive of scan files
Patient file
Accounting
Time table
PWA Mobile portable files